Дизельный генератор SMSC-150GF (150 кв)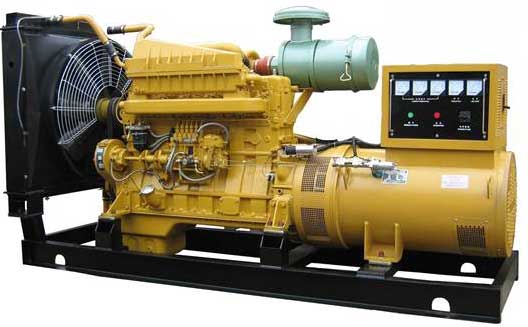 Дизельный генератор на 150 квт.
Технические параметры:
Брэнд: SUANMA POWER
Модель: SMSC-150GF, SMI-150-4
Мощность: 150KW
Вольтаж: 220V/380V
Частота: 50HZ/1500RPM
Тип возбудителя: Самовозбуднеие, AVR
Коэффициент мощности: 0.8
Диапазон вольтажа: ≥5%
Регулирование вольтажа: ≤±0.5%
Начальная оценка: H
Защитная оценка: IP23
Coupled with SDEC diesel engine and SUANMA alternator
- 24V DC start motor and storage battery
- Self-excited, AVR, insulation class H alternator
- 40℃ radiator as standard, 50℃ is optional
- Key start panel control system as standard, digital auto-start panel is optional
- Optional open type or silent type
- All generator sets are gone through rigorous testing before being released to the market place, including 50% load, 75% load, 100% load , 110% load and all protection function (over-speed stop, high water temperature, low oil pressure, battery charging fail, emergency stop)
Genset Main Technical Data
Generator Model SMSC-150GF
Prime power 150KW
Standby power 160KW
Voltage 220V/380V
Frequency 50HZ/1500 rpm
Power factor 0.8(lag)
Governor type Electric
Prime Power : Prime power is available for an unlimited number of annual hours in variable load application, in accordance with GB/T2820-97; A 10% overload capability is available for a period of 1 hour within a 12-hour period of operation.
Standby Power Rating : The standby power rating is applicable for supplying emergency power for the duration of a utility power interruption. No overload, utility parallel or negotiated outage operation capability is available at this rating.
Voltage regulation
Voltage regulation maintained within ±0.5% as follow:
- Power factor Between 0.8~1.0 lag
- From no load to full load, any steady load
- Speed droop variation under 4.5%
Frequency/Speed undulation
- Change load from 0-100%, Frequency/Speed Droop Ratio within 5%
- Load from 25-100%, any steady load Frequency/Speed undulation within 0.25%
Effect factor of telecom
- Telephone Influence Factor (TIF) : Less than 50
THF : Less than 2%
- ISO8528, GB/T2820
- EN12601:2001, EN60034-22:1997, EN60204-1:2006
- ISO9001:2008 Quality Control System
SDEC Diesel Engine
Technical Data
Engine Model 6135AZD-1
Configuration 4 cycle , 6cylinders in "L"
Aspiration Turbocharged after water-cooled
Bore x Stroke 135x150mm
Rated speed 1500rpm
Displacement (Liter) 12.9L
Compression Ratio 17.0:1
Output Power 170KW
Speed Governor M/C
Cooling System Water-cooled , 40℃ Radiator As Standard, 50℃ Is Optional.
Speed Stability (%) ≤5%
Fuel Consumption at 100% Load 205g/kw.h
Starter Motor DC24V,
Accessories
Wave pipe, curved pipe, accumulator and the connecting lines, random data, random tools, start battery and cable set; exhaust pipe; base set of shock absorbers, etc..
оставить запрос
править
электродвигатели
похожие: